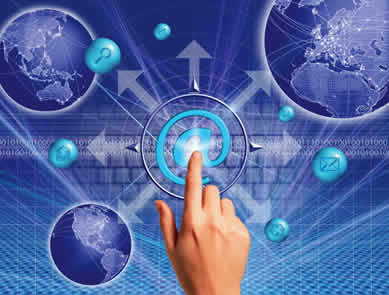 Business analytics outsourcing to India is gaining momentum, but the model is substantially different from the traditional IT-BPO outsourcing call center customer service model.
In the last five years, an explosion of data, coupled with a worldwide low-growth phase, has put pressure on companies to optimize their business decisions. Companies such as Lenovo, Pfizer, and Target have built analytics competency centers in India or hired analytics partners to leverage data smartly.
India, as a geography, is an unmatched analytics hub because of its pool of talent in quantitative disciplines like mathematics and economics, says Pankaj Kulshreshtha, a Bangalore-based Senior Vice President of Analytics and Research at the NYSE-listed Genpact. "There is also the adjacency to IT telemarketing services that provides useful context and the technology background," says Kulshreshtha, who oversees a team of 6,000 employees.
For India, analytics is a major shift away from the process discipline of traditional IT and call center outsourcing, where the competitive advantage is in running large-scale, standardized processes efficiently.
"The difference is that analytics is not a back office operation, but a front-and-centre ingredient of a company's strategy," says Vinay Ramesh, Lead of Client Services at Bangalore-based Analytics Quotient. "In some ways, it is every company's secret sauce."
With analytics partners, customers are having the classic consulting conversation as they look to tackle problems in areas such as supply chain, sales and marketing optimization, or risk management. In choosing a partner, a high level of analytical and technical competence is essential, as well as the experience of applying those competencies to solve real world issues.
Teams experienced in handling large amounts of data are invaluable, especially those with members having advanced degrees in statistics and economics -- not the standard number crunchers or stats geeks but those who can work to derive insights from the data, says Robert Gannon, VP of Marketing Strategy and Insights at the restaurant chain Ruby Tuesday.