While India's information technology (IT) companies have been struggling to claw out of a crisis in their prime US and European markets, their less fancied cousins in the BPO (business process outsourcing) industry
24 7 call centers
have been growing at a healthy clip.
Shrugging off concerns about being beaten by cheaper rivals from China and the Philippines, major pure-play BPO companies led by Genpact, EXL, WNS and EXL, listed in the US but with their operations in India, have swapped low-end voice work at call centres for services that involve industry expertise, which requires for higher skills and results in increased profit margins in the back-office service business.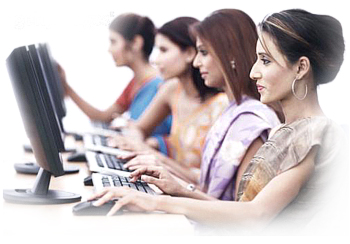 "We see strong demand in finance and accounting, insurance and analytics," said Rohit Kapoor, CEO of Noida-centred EXL Service. Social media, legal and healthcare services
call centers service
are among other areas that Indian firms are specialising in
"New jobs are created mostly in highly specialised domains. About 5% of today's BPO workforce is doctors while 15% are chartered accountants or certified public accountants," said Keshav Murugesh, CEO of WNS who heads industry association Nasscom's business process management council. He expects "mid-teen" growth for BPO firms.
BPO, now a shorthand for a broad category of IT-enabled services, grew 12% to $18 billion — accounting for 17% of India's $108 billion IT-BPO exports in 2012-13, while accounting for 920,000 jobs (or 30%) of its 3 million staff. While revenue per employee is lower, the growth is higher in
inbound outbound call center
.
Understandably, BPO company shares have done well in the past year. Stocks of NYSE-listed WNS doubled over the past year, while Genpact and Syntel rose 20-22% growth and EXL moved up 13%.
In April-June quarter WNS and Syntel reported an identical 13% year-on-year growth in revenue at $119 million (
Rs.
719 crore) and $ 202.5 million (
Rs.
1,224 crore) while EXL posted a 7% topline growth at $ 116 million (R701 crore). Genpact is due to announce its results. The industry expects total revenues to nearly triple to $50 billion over the next seven years.